HOW ORIOR MEDIA HELPED JOYRIDE LOGISTICS GET 1,400+ APPLICANTS IN 45 DAYS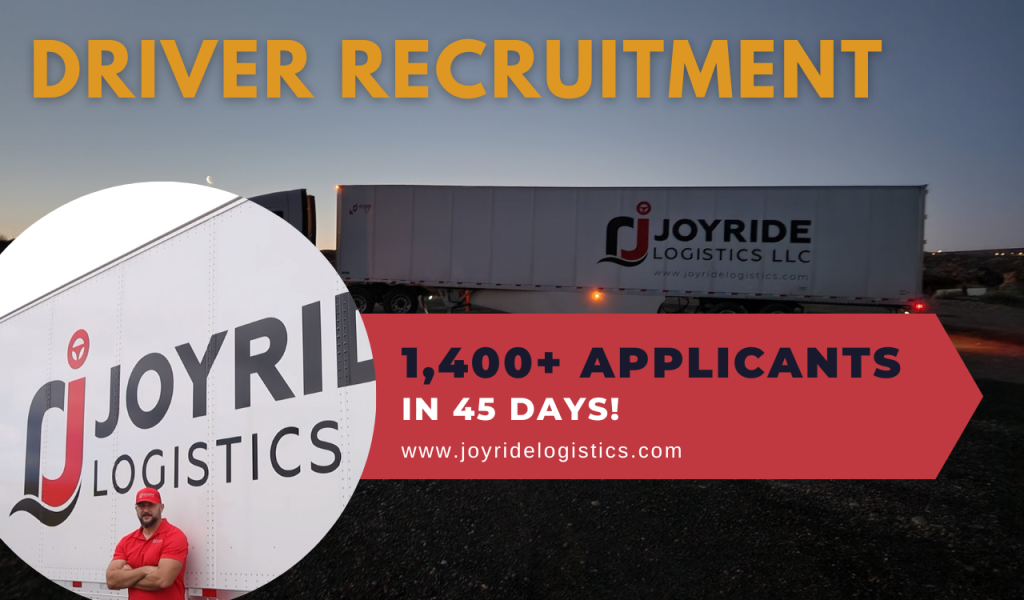 After doing the JoyRide Logistics website to the Client's utmost satisfaction, we've decided to offer our services in driver recruitment, as it was a key part of running their business. The company used websites like Indeed and ZipRecruiter and, while these proved to be good sources of new drivers, they realized that the pool of potential candidates was either drying up or the websites themselves weren't a good place to advertise through.
We offered an alternative through Facebook advertising in collaboration with their team.
Facebook serves as a massive marketing platform for companies to advertise their services, goods and the company as a whole, but it has also provided a new way of getting new opportunities, job candidates and clients.
Through the lead generation campaigns that we've done for JoyRide Logistics, we've been able to get 1,462 candidates in 45 days, and the entire process was automated to keep the JoyRide team up to date with everything.
The process went as follows: one of our ad rotations would turn up on the user's news feed, then they'd get the basic info about the job, benefits and the company (in this case, JoyRide Logistics). The users who tapped on the image or the button below it would get a form on their screen that consisted of basic information:
Question: "How many years of experience do you have in the industry?"
And the basic contact information (most of the time, Facebook automatically inserts their info into the form, so they only have to click the "Confirm" button to submit the form).
Name
Email
Phone number
State
After the user has filled out the form, our system automatically takes the information that we collected and sends it to the JoyRide team via email with all of the information listed in proper order, INSTANTLY.
We understand that time is of the essence in these situations, and so our system was created to provide an instant experience for the JoyRide team, because a candidate might run into an ad in under 30 seconds that reaches out to him before the JoyRide team would in a traditional method.
As such, we've been able to properly assess and create the best possible solution for the client that would work for them in the hiring process.